Last Monday in Radical Forgiveness: Hope For Humanity, I opened up about a tough situation that I dealt with in December, and how I've been guided to the concept of radical forgiveness as a way to heal and move forward from this incident. You can check out the talk given by Vishen Lakhiani to learn more about this deeper twist on forgiveness:

This past week, I've had to start putting my money where my mouth is and actually apply radical forgiveness to my everyday life. This has definitely taken constant mindfulness. I've slipped up a few times and caught myself starting to run scenarios in my head that could be the plot for a spicy TV drama, and there wasn't always a lot of forgiveness dialogue in these scripts.
But with some basic "internal" shifts, I've been able to move into a space of peace and understanding, without condoning the actions of those who tried to hurt me.
Below are a few of the adjustments I've made that have helped me the most.
PRAYERS & INTENTION SETTING
When you're up against a situation you have never dealt with before, and have no earthly clue how to handle it, you just have to give it up to your Higher Power. The beauty of doing this is that my intuition has never been so strong. The guidance I've received from upping my communications with the Creator has transformed my situation by directing me towards the ideas, people, and support I've needed to heal.
One of the strongest "nudges" I've received since coming into greater alignment with God is to take a stronger stance in directing the way that my day will unfold.
"What you seek is seeking you." – Rumi
Intention setting is the practical application of this heartfelt Universal Truth. When we say out loud, or in our head, what it is we'd like to see happen, it opens us up to receiving it. So every morning I've been setting my intentions BEFORE getting out of bed, which helps ensure that from the moment my feet hit the ground, radical forgiveness is going to be part of my day.
On the few days I missed doing so, I found myself quickly snowballing into negative, unforgiving thoughts. I also couldn't focus as well on my positive goals, and kept getting sidetracked. One of tools that's helped me get back on track is this powerful affirmation video by Esther Hicks:
LEARNING
This by far has been the most beneficial ingredient in the radical forgiveness mix for me. I've been on a bit of a learning binge to find out more about was happened to me, how other people have dealt with similar situations, and why the situation has been allowed to continue for so long.
Knowledge is power. It points us towards the reasons why people do what they do, and this in turn helps build compassion. When perpetrators are also victims, the idea of justice takes on a whole new meaning.
There's another aspect to educating ourselves about the tough stuff that happens in our lives: we get to take a negative situation and use our new-found knowledge about it to begin shaping it into a more positive one. Our natural talents and skills can be combined with what we learn in order to recreate a world in which our negative experience becomes obsolete. This is very self-empowering. Radical forgiveness isn't possible from a place of victimhood; instead its very essence is the stuff of leadership because it turns the tables on our experience, allowing us to reshape it into a brand new one full of uplifting possibilities.
GETTING REAL
When my Mom excitedly told me for the 4th time about how sturdy her new handrails were, her excitement was contagious.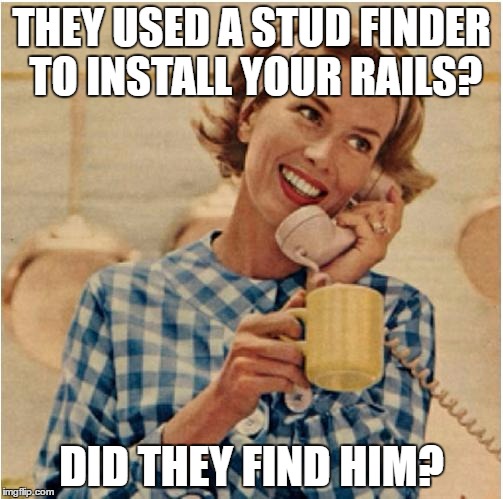 By asking follow-up questions, listening, and getting excited with her, I as able to get out of my own head and start focusing on something that was important to her.
Getting back to "normal" everyday life tasks and conversations ensures that our resentments about what happened to us aren't being fed any unneeded energy. Instead, we find a balance between our own healing and moving forward into a more positive future.
So clean the bathroom. Make a grocery list. Talk to your Mom about the fantastic new stair rails she just had installed. All these seemingly mundane tasks and topics help to create harmony again. They help us operate from a space where our tough stuff gets diluted into a less potent mix by the beauty of everyday life.
REMEMBERING THAT FORGIVING ISN'T RELIVING
Another way to say this is that injustice doesn't need to be condoned in order for forgiveness to be applied. Recognizing the difference between empathy and enabling has helped me let go of what was done to me without pretending that "everything is OK".
It's natural and healthy to want to see negative situations remedied. Forgiving tempers our own negativity about a tough situation, and this in turn allows room for us to take positive actions that will help bring about justice.
My experience of radical forgiveness is that it's definitely a been a practice in constantly checking my thoughts, control+alt+deleting any unforgiving ones, and incorporating and reintegrating daily habits into my life that keep me focused on empathy, kindness, and positive outcomes. The healing this has brought about has been worth every bit of effort, and I'm looking forward to learning even more ways of staying on "the path".
Namaste,
Kirstie
Post script: My co-author Trina Noelle recommends Colin Tipping's Radical Forgiveness: Finding Peace, Love, and Acceptance if you'd like to learn more. (We're not affiliated with this book).